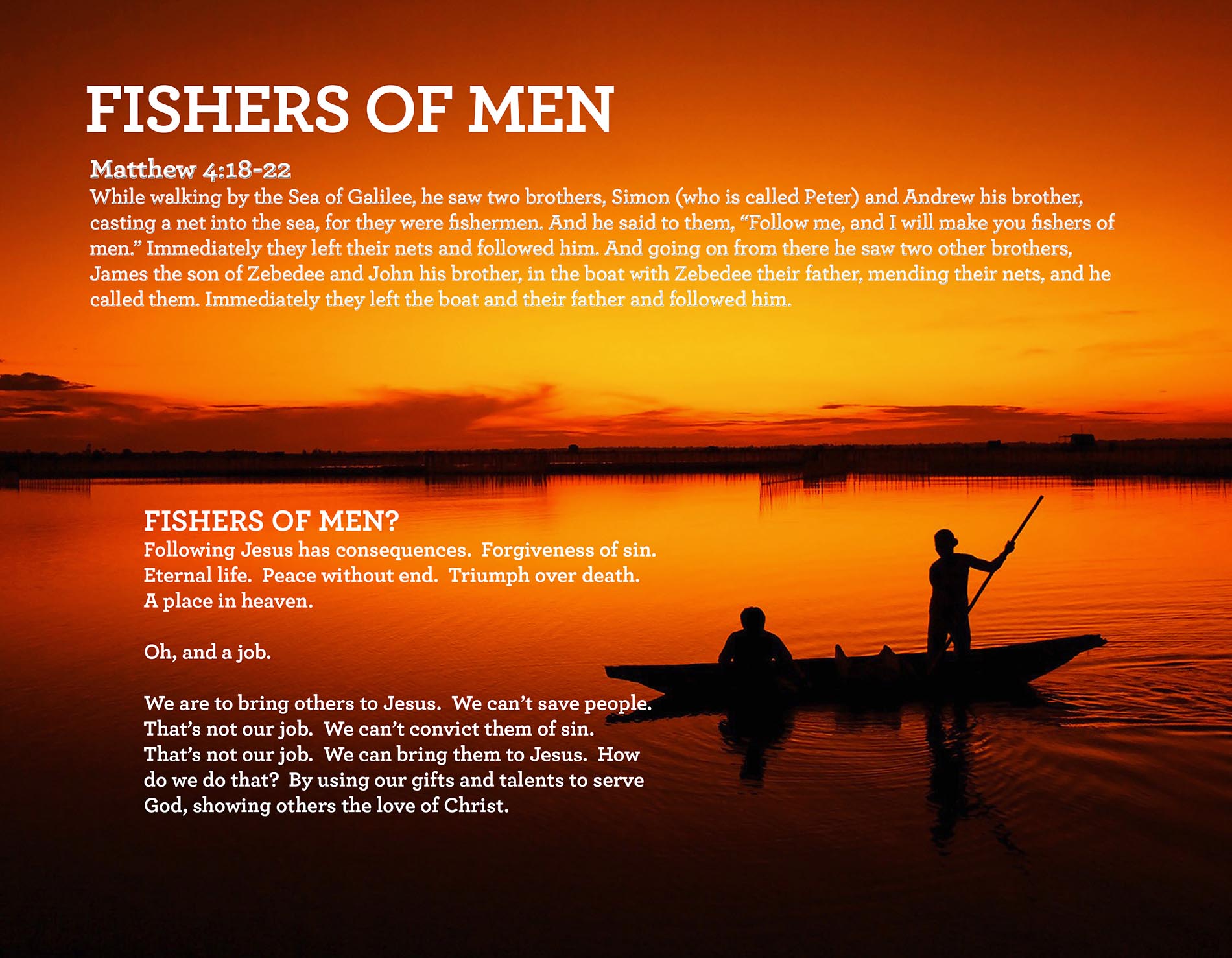 ---
Matthew 4:18-22
While walking by the Sea of Galilee, he saw two brothers, Simon (who is called Peter) and Andrew his brother, casting a net into the sea, for they were fishermen. And he said to them, "Follow me, and I will make you fishers of men." Immediately they left their nets and followed him. And going on from there he saw two other brothers, James the son of Zebedee and John his brother, in the boat with Zebedee their father, mending their nets, and he called them. Immediately they left the boat and their father and followed him.

FISHERS OF MEN?
Following Jesus has consequences. Forgiveness of sin. Eternal life. Peace without end. Triumph over death. A place in heaven.

Oh, and a job.

We are to bring others to Jesus. We can't save people. That's not our job. We can't convict them of sin. That's not our job. We can bring them to Jesus. How do we do that? By using our gifts and talents to serve God, showing others the love of Christ.