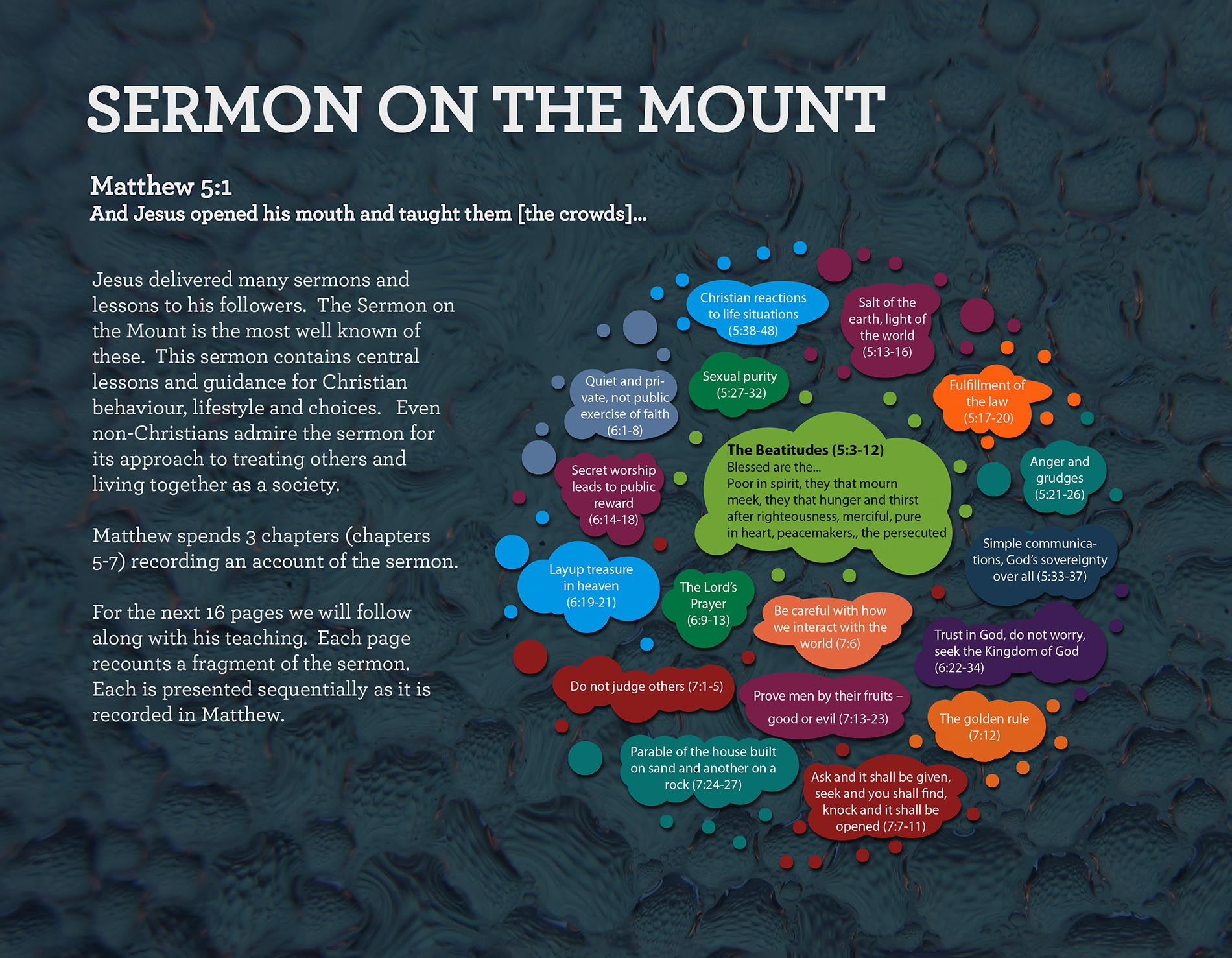 ---
Matthew 5:1
And Jesus opened his mouth and taught them [the crowds]...

Jesus delivered many sermons and lessons to his followers. The Sermon on the Mount is the most well known of these. This sermon contains central lessons and guidance for Christian behaviour, lifestyle and choices. Even non-Christians admire the sermon for its approach to treating others and living together as a society.

Matthew spends 3 chapters (chapters 5-7) recording an account of the sermon.

For the next 16 pages we will follow along with his teaching. Each page recounts a fragment of the sermon. Each is presented sequentially as it is recorded in Matthew.