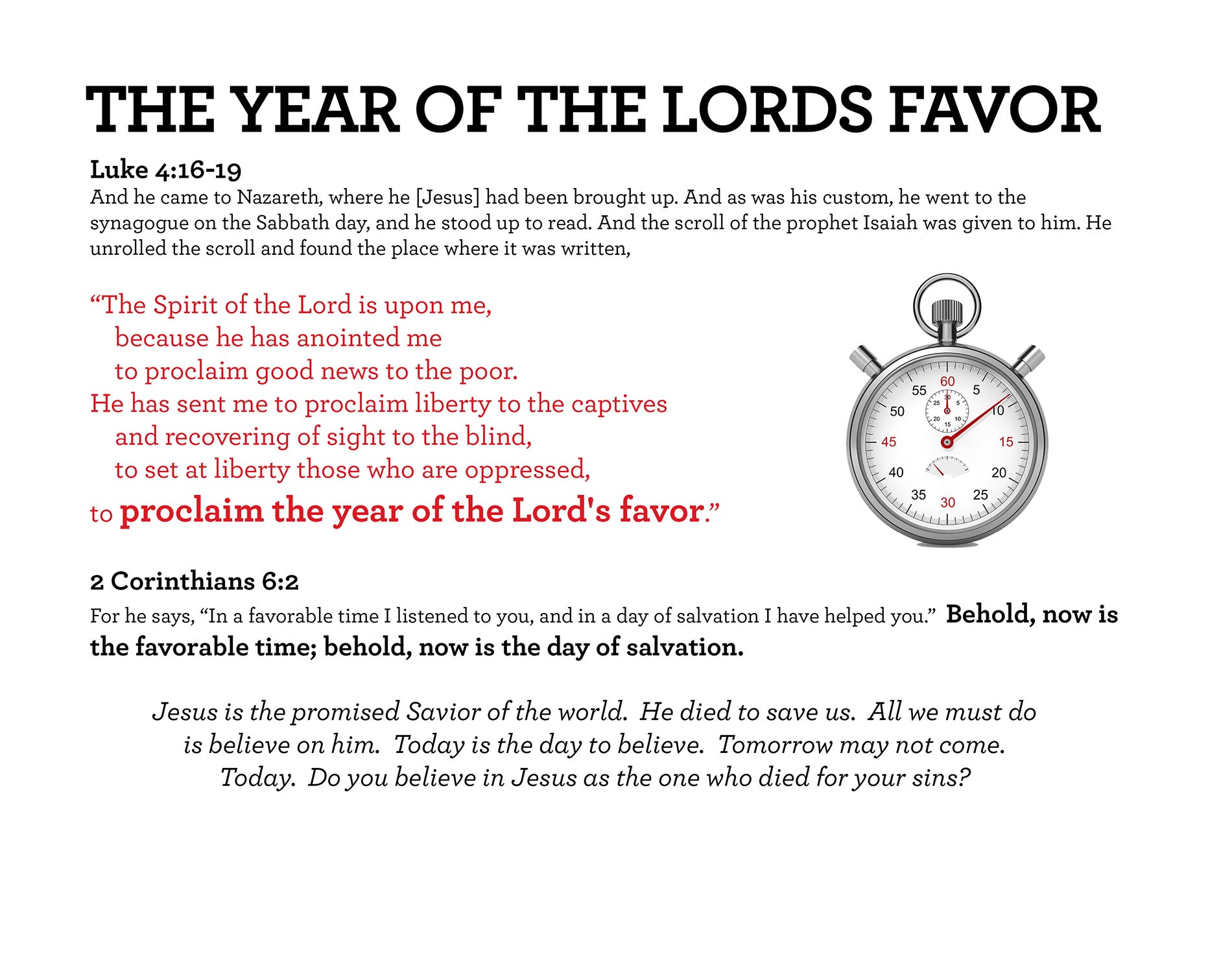 ---
Luke 4:16-19
And he came to Nazareth, where he [Jesus] had been brought up. And as was his custom, he went to the synagogue on the Sabbath day, and he stood up to read. And the scroll of the prophet Isaiah was given to him. He unrolled the scroll and found the place where it was written,

"The Spirit of the Lord is upon me,
because he has anointed me
to proclaim good news to the poor.
He has sent me to proclaim liberty to the captives
and recovering of sight to the blind,
to set at liberty those who are oppressed,
to proclaim the year of the Lord's favor."

2 Corinthians 6:2
For he says, "In a favorable time I listened to you, and in a day of salvation I have helped you." Behold, now is the favorable time; behold, now is the day of salvation.

Jesus is the promised Savior of the world. He died to save us. All we must do is believe on him. Today is the day to believe. Tomorrow may not come. Today. Do you believe in Jesus as the one who died for your sins?