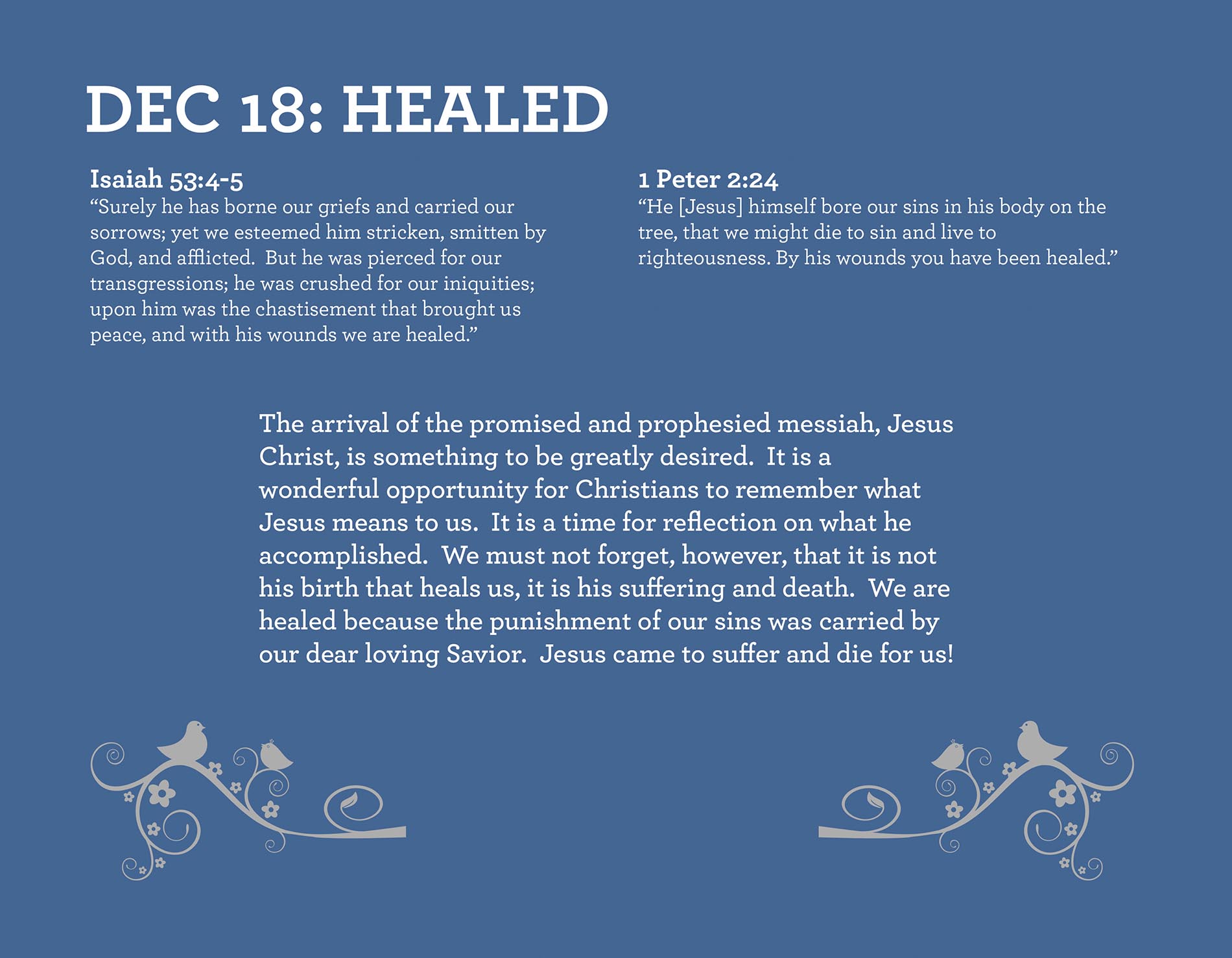 ---
Isaiah 53:4-5
"Surely he has borne our griefs and carried our sorrows; yet we esteemed him stricken, smitten by God, and afflicted. But he was pierced for our transgressions; he was crushed for our iniquities; upon him was the chastisement that brought us peace, and with his wounds we are healed."

1 Peter 2:24
"He [Jesus] himself bore our sins in his body on the tree, that we might die to sin and live to righteousness. By his wounds you have been healed."

The arrival of the promised and prophesied messiah, Jesus Christ, is something to be greatly desired. It is a wonderful opportunity for Christians to remember what Jesus means to us. It is a time for reflection on what he accomplished. We must not forget, however, that it is not his birth that heals us, it is his suffering and death. We are healed because the punishment of our sins was carried by our dear loving Savior. Jesus came to suffer and die for us!