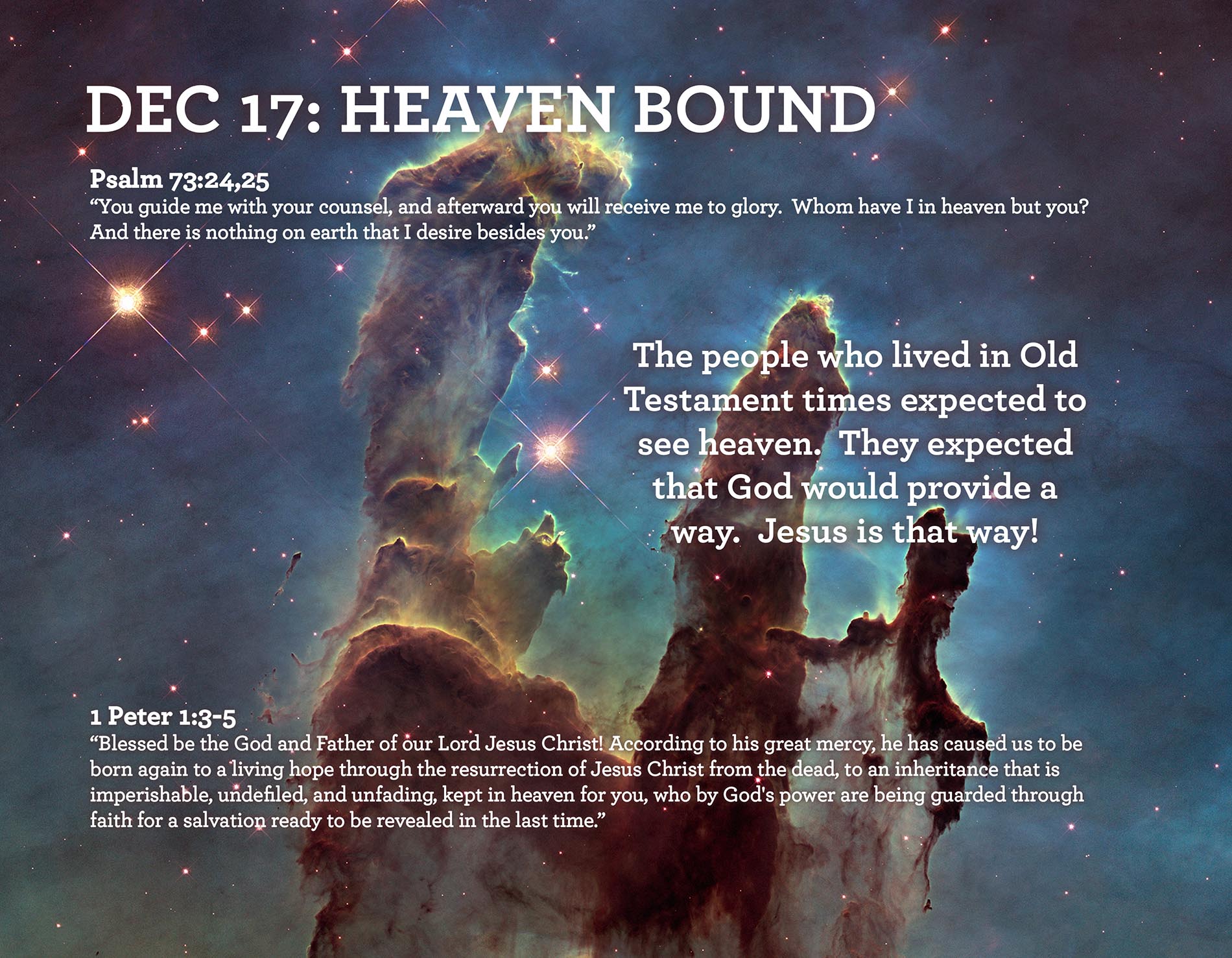 ---
Psalm 73:24,25
"You guide me with your counsel, and afterward you will receive me to glory. Whom have I in heaven but you? And there is nothing on earth that I desire besides you."

The people who lived in Old Testament times expected to see heaven. They expected that God would provide a way. Jesus is that way!

1 Peter 1:3-5
"Blessed be the God and Father of our Lord Jesus Christ! According to his great mercy, he has caused us to be born again to a living hope through the resurrection of Jesus Christ from the dead, to an inheritance that is imperishable, undefiled, and unfading, kept in heaven for you, who by God's power are being guarded through faith for a salvation ready to be revealed in the last time."