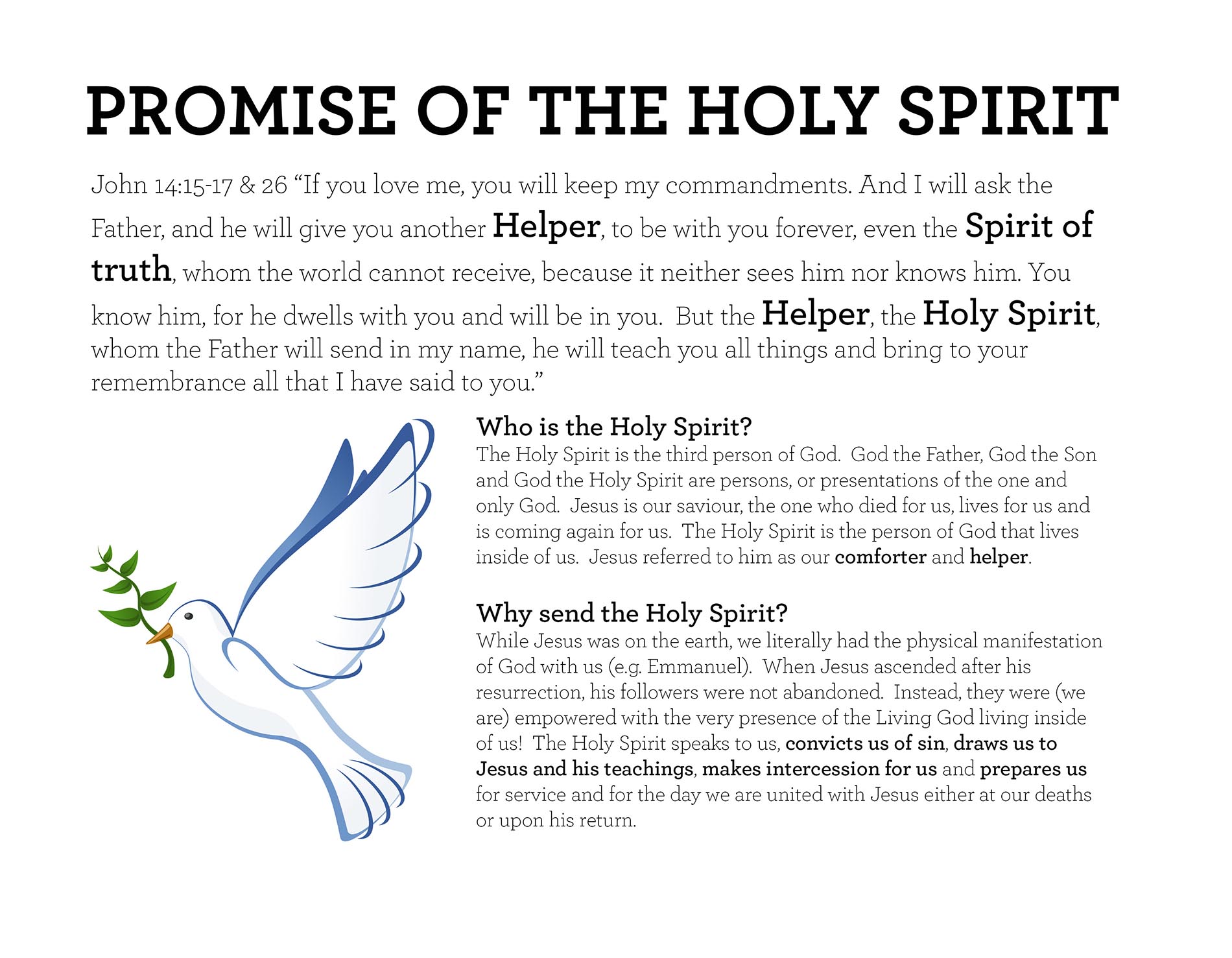 | | |
| --- | --- |
| | |
---
John 14:15-17 & 26 "If you love me, you will keep my commandments. And I will ask the Father, and he will give you another Helper, to be with you forever, even the Spirit of truth, whom the world cannot receive, because it neither sees him nor knows him. You know him, for he dwells with you and will be in you. But the Helper, the Holy Spirit, whom the Father will send in my name, he will teach you all things and bring to your remembrance all that I have said to you."

Who is the Holy Spirit?
The Holy Spirit is the third person of God. God the Father, God the Son and God the Holy Spirit are persons, or presentations of the one and only God. Jesus is our saviour, the one who died for us, lives for us and is coming again for us. The Holy Spirit is the person of God that lives inside of us. Jesus referred to him as our comforter and helper.

Why send the Holy Spirit?
While Jesus was on the earth, we literally had the physical manifestation of God with us (e.g. Emmanuel). When Jesus ascended after his resurrection, his followers were not abandoned. Instead, they were (we are) empowered with the very presence of the Living God living inside of us! The Holy Spirit speaks to us, convicts us of sin, draws us to Jesus and his teachings, makes intercession for us and prepares us for service and for the day we are united with Jesus either at our deaths or upon his return.