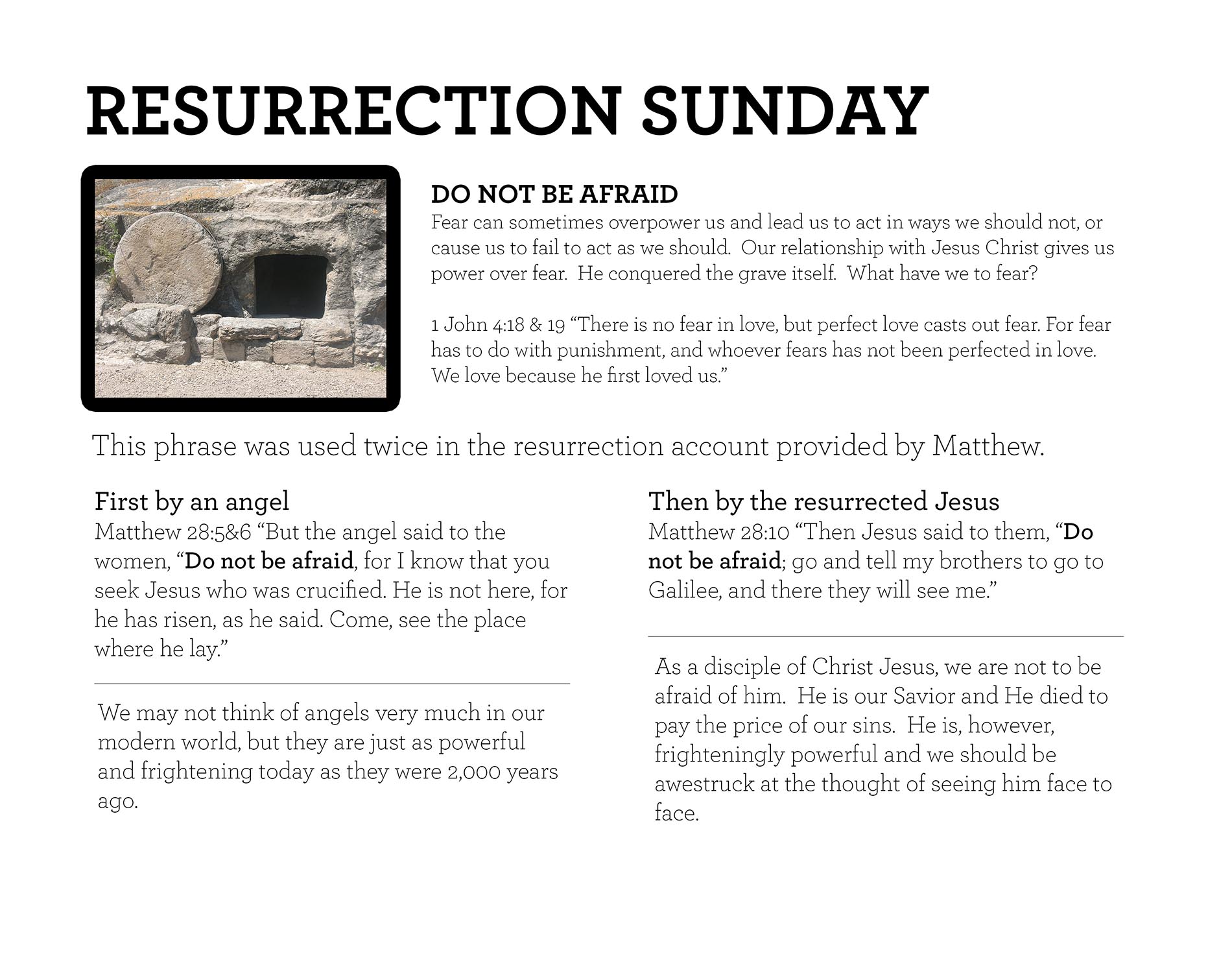 | | |
| --- | --- |
| | |
---
DO NOT BE AFRAID
Fear can sometimes overpower us and lead us to act in ways we should not, or cause us to fail to act as we should. Our relationship with Jesus Christ gives us power over fear. He conquered the grave itself. What have we to fear?

1 John 4:18 & 19 "There is no fear in love, but perfect love casts out fear. For fear has to do with punishment, and whoever fears has not been perfected in love. We love because he first loved us."

This phrase was used twice in the resurrection account provided by Matthew.

First by an angel
Matthew 28:5&6 "But the angel said to the women, "Do not be afraid, for I know that you seek Jesus who was crucified. He is not here, for he has risen, as he said. Come, see the place where he lay."

We may not think of angels very much in our modern world, but they are just as powerful and frightening today as they were 2,000 years ago.

Then by the resurrected Jesus
Matthew 28:10 "Then Jesus said to them, "Do not be afraid; go and tell my brothers to go to Galilee, and there they will see me."

As a disciple of Christ Jesus, we are not to be afraid of him. He is our Savior and He died to pay the price of our sins. He is, however, frighteningly powerful and we should be awestruck at the thought of seeing him face to face.