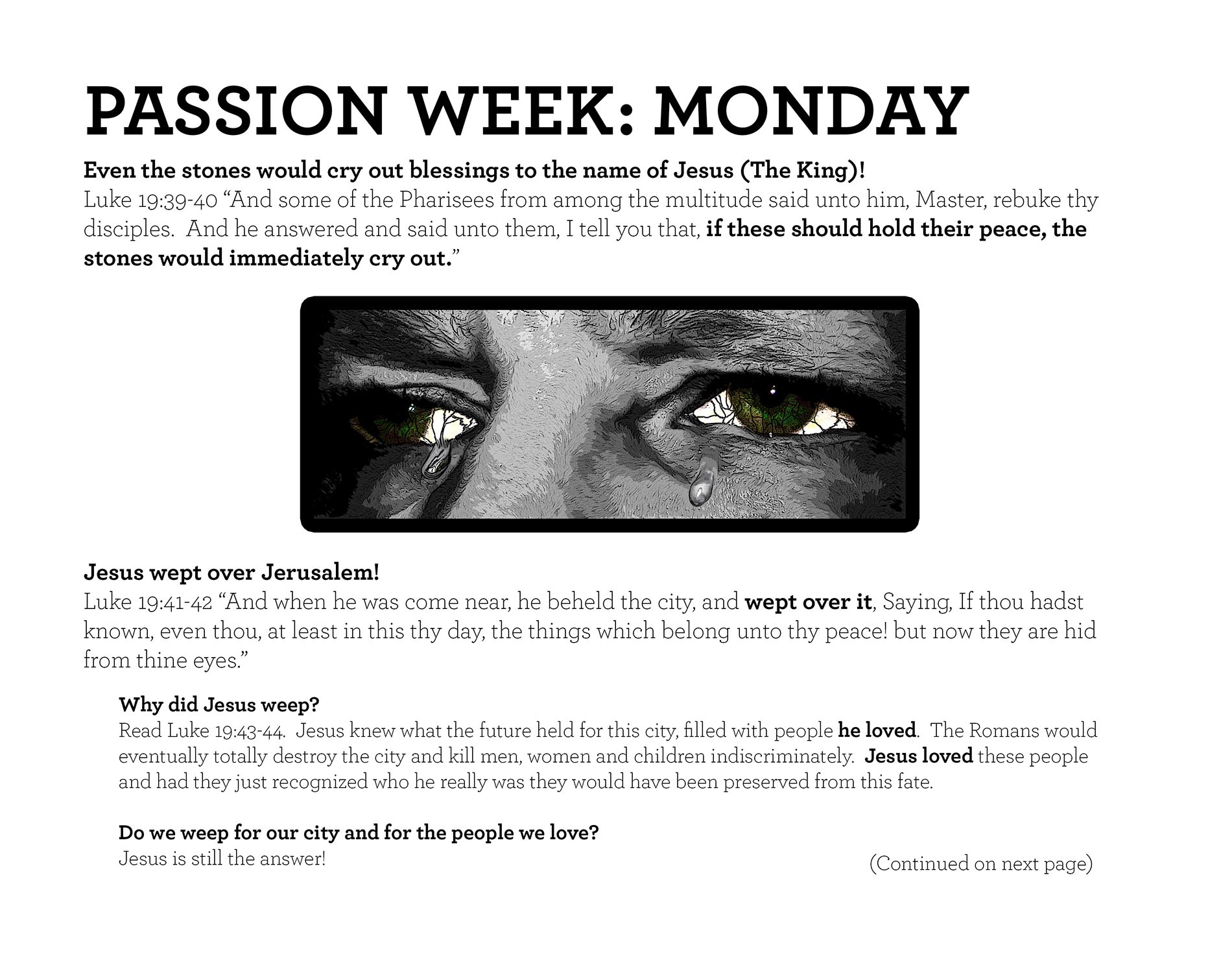 ---
Even the stones would cry out blessings to the name of Jesus (The King)!
Luke 19:39-40 "And some of the Pharisees from among the multitude said unto him, Master, rebuke thy disciples. And he answered and said unto them, I tell you that, if these should hold their peace, the stones would immediately cry out."

Jesus wept over Jerusalem!
Luke 19:41-42 "And when he was come near, he beheld the city, and wept over it, Saying, If thou hadst known, even thou, at least in this thy day, the things which belong unto thy peace! but now they are hid from thine eyes."

Why did Jesus weep?
Read Luke 19:43-44. Jesus knew what the future held for this city, filled with people he loved. The Romans would eventually totally destroy the city and kill men, women and children indiscriminately. Jesus loved these people and had they just recognized who he really was they would have been preserved from this fate.

Do we weep for our city and for the people we love?
Jesus is still the answer!