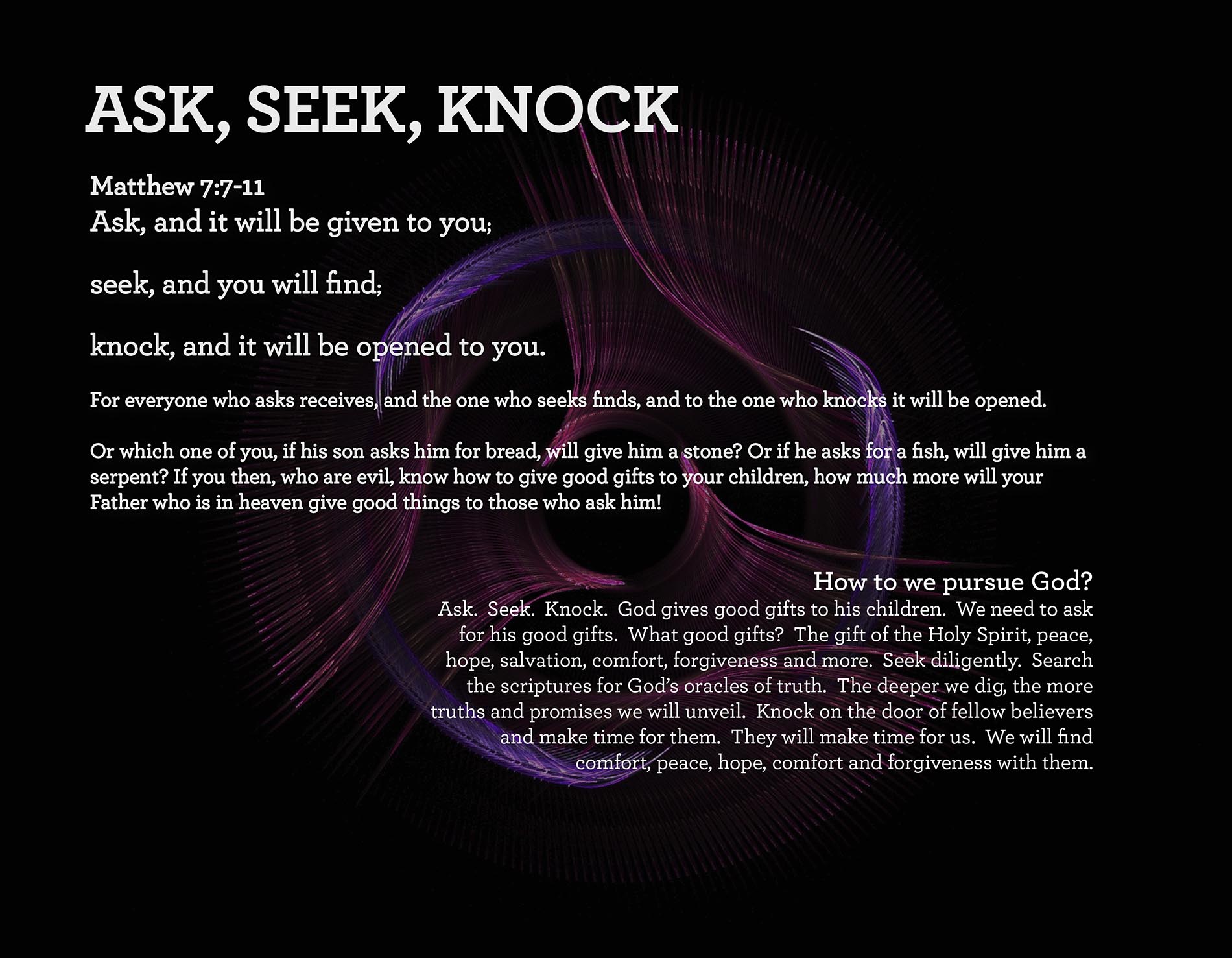 | | |
| --- | --- |
| | |
---
Matthew 7:7-11
Ask, and it will be given to you;

seek, and you will find;

knock, and it will be opened to you.

For everyone who asks receives, and the one who seeks finds, and to the one who knocks it will be opened.

Or which one of you, if his son asks him for bread, will give him a stone? Or if he asks for a fish, will give him a serpent? If you then, who are evil, know how to give good gifts to your children, how much more will your Father who is in heaven give good things to those who ask him!

How to we pursue God?
Ask. Seek. Knock. God gives good gifts to his children. We need to ask for his good gifts. What good gifts? The gift of the Holy Spirit, peace, hope, salvation, comfort, forgiveness and more. Seek diligently. Search the scriptures for God's oracles of truth. The deeper we dig, the more truths and promises we will unveil. Knock on the door of fellow believers and make time for them. They will make time for us. We will find comfort, peace, hope, comfort and forgiveness with them.