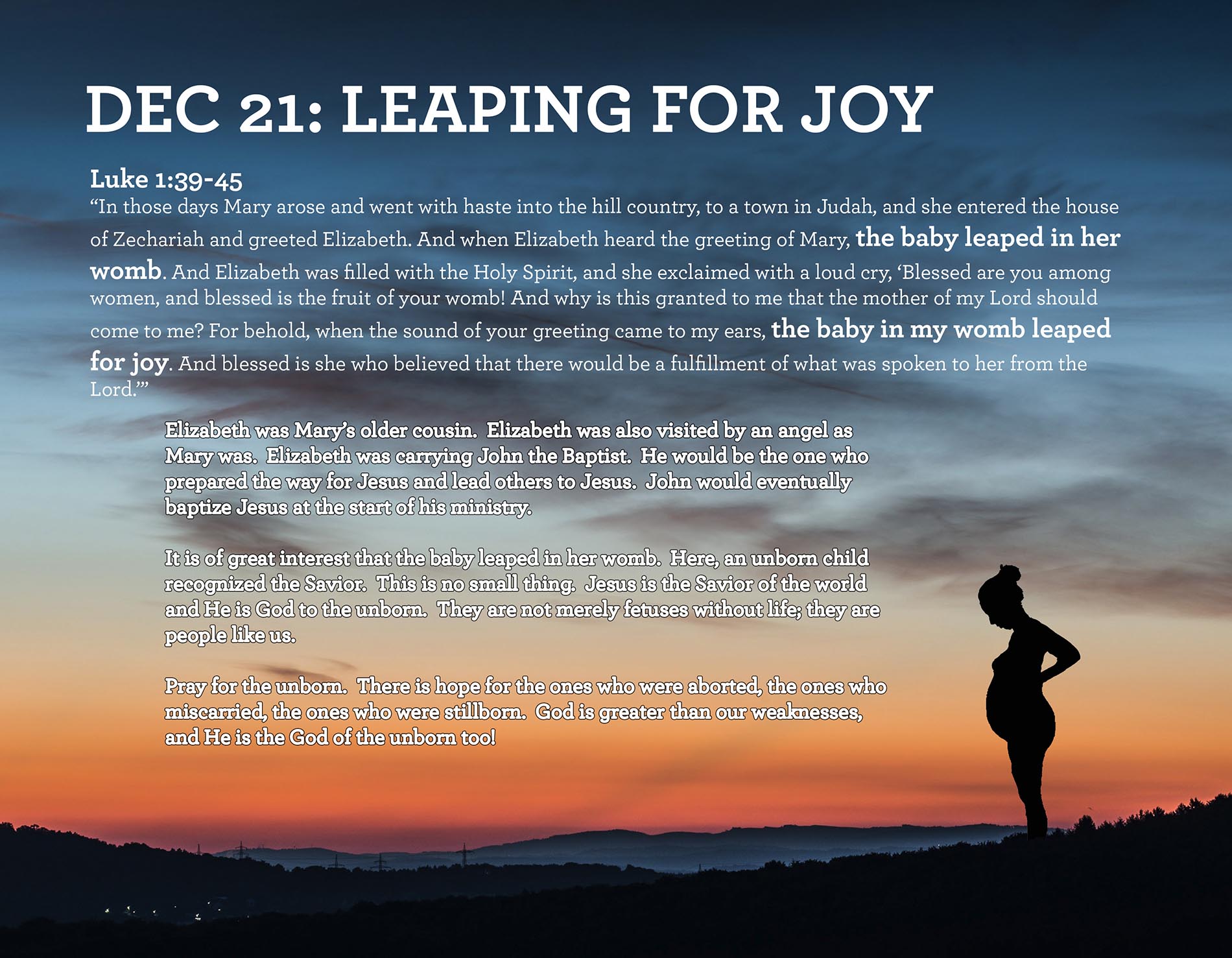 | | |
| --- | --- |
| | |
---
Luke 1:39-45
"In those days Mary arose and went with haste into the hill country, to a town in Judah, and she entered the house of Zechariah and greeted Elizabeth. And when Elizabeth heard the greeting of Mary, the baby leaped in her womb. And Elizabeth was filled with the Holy Spirit, and she exclaimed with a loud cry, 'Blessed are you among women, and blessed is the fruit of your womb! And why is this granted to me that the mother of my Lord should come to me? For behold, when the sound of your greeting came to my ears, the baby in my womb leaped for joy. And blessed is she who believed that there would be a fulfillment of what was spoken to her from the Lord.'"

Elizabeth was Mary's older cousin. Elizabeth was also visited by an angel as Mary was. Elizabeth was carrying John the Baptist. He would be the one who prepared the way for Jesus and lead others to Jesus. John would eventually baptize Jesus at the start of his ministry.

It is of great interest that the baby leaped in her womb. Here, an unborn child recognized the Savior. This is no small thing. Jesus is the Savior of the world and He is God to the unborn. They are not merely fetuses without life; they are people like us.

Pray for the unborn. There is hope for the ones who were aborted, the ones who miscarried, the ones who were stillborn. God is greater than our weaknesses, and He is the God of the unborn too!