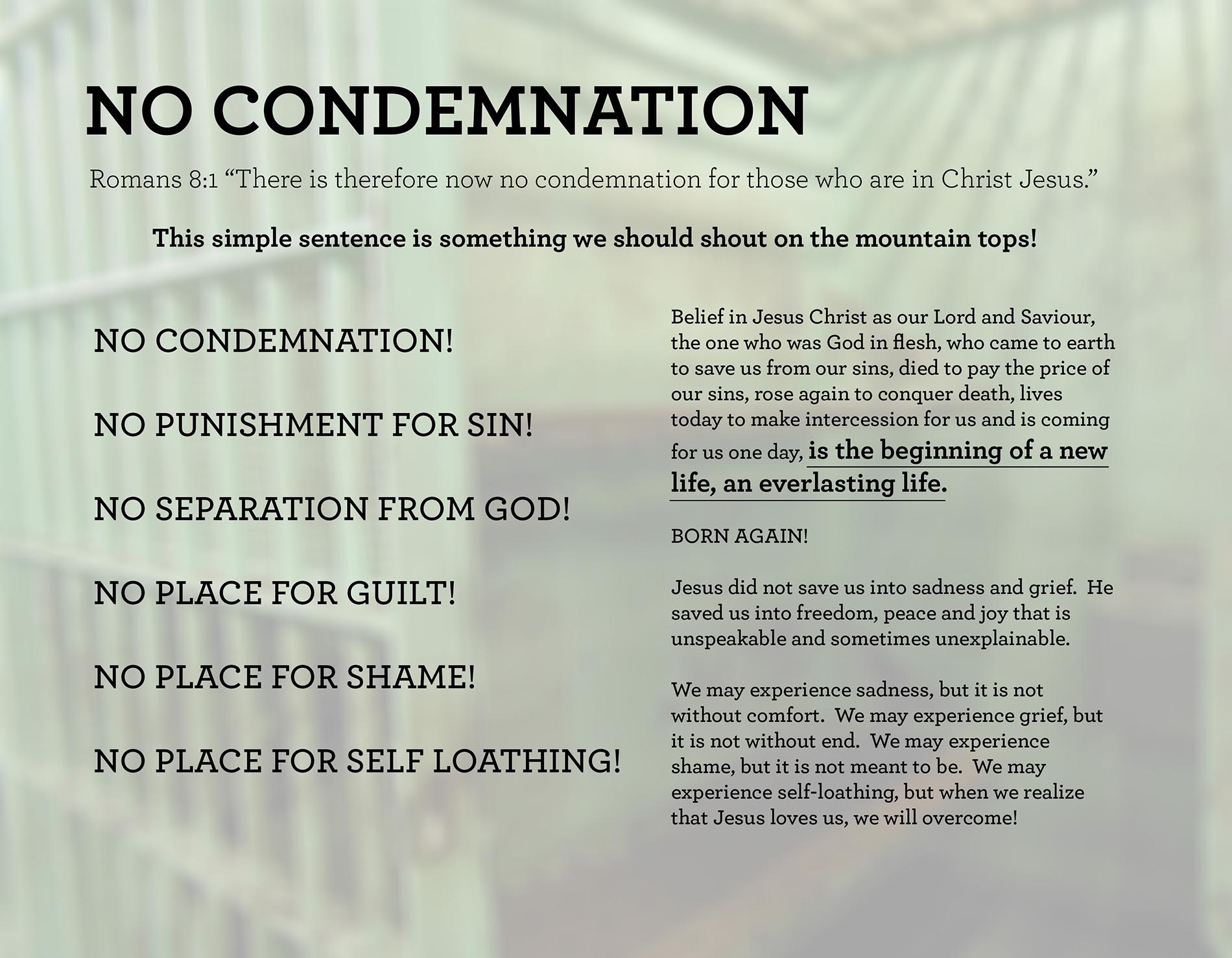 ---
Romans 8:1 "There is therefore now no condemnation for those who are in Christ Jesus."

This simple sentence is something we should shout on the mountain tops!

NO CONDEMNATION!

NO PUNISHMENT FOR SIN!

NO SEPARATION FROM GOD!

NO PLACE FOR GUILT!

NO PLACE FOR SHAME!

NO PLACE FOR SELF LOATHING!

Belief in Jesus Christ as our Lord and Saviour, the one who was God in flesh, who came to earth to save us from our sins, died to pay the price of our sins, rose again to conquer death, lives today to make intercession for us and is coming for us one day, is the beginning of a new life, an everlasting life.

BORN AGAIN!

Jesus did not save us into sadness and grief. He saved us into freedom, peace and joy that is unspeakable and sometimes unexplainable.

We may experience sadness, but it is not without comfort. We may experience grief, but it is not without end. We may experience shame, but it is not meant to be. We may experience self-loathing, but when we realize that Jesus loves us, we will overcome!