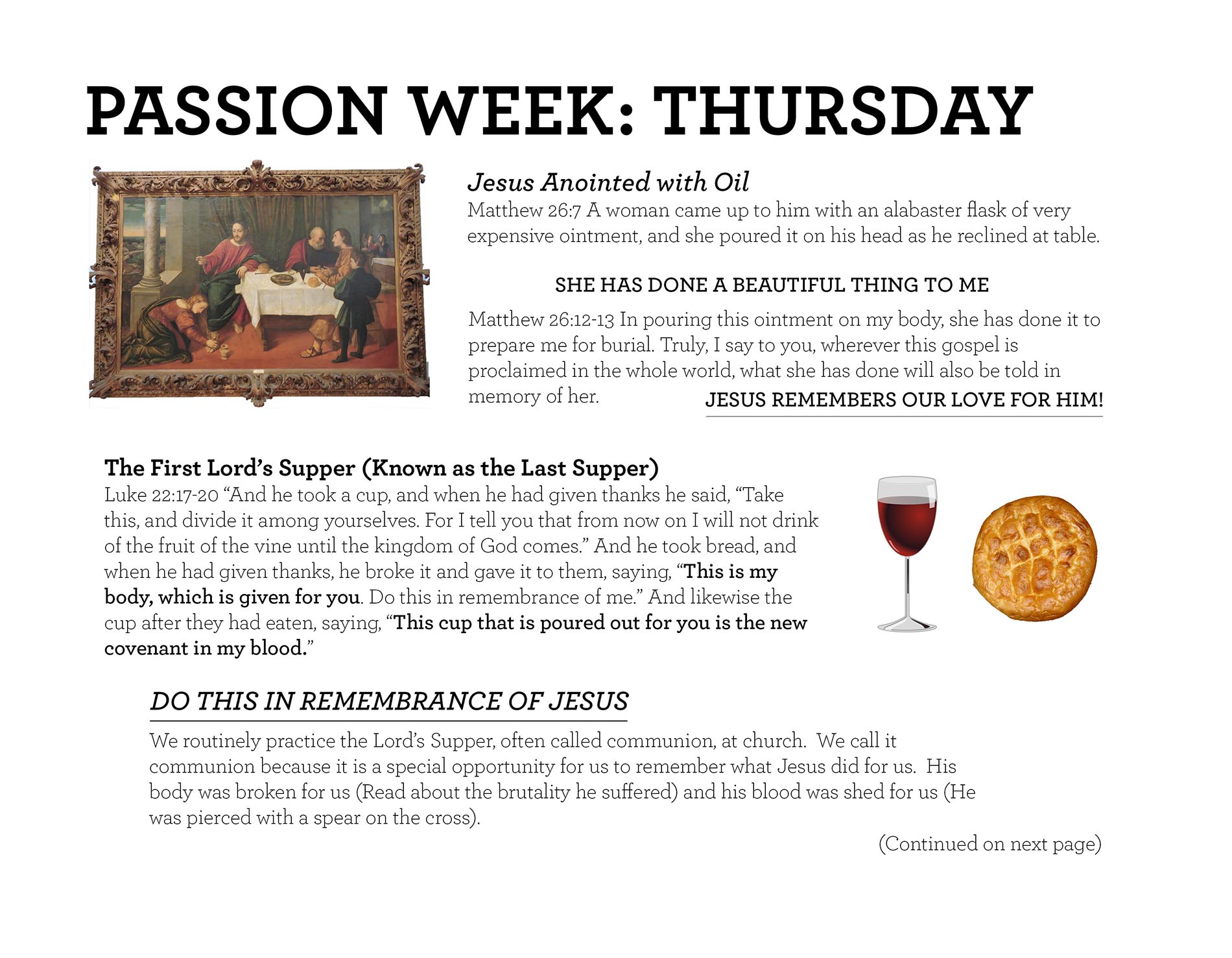 | | |
| --- | --- |
| | |
---
Jesus Anointed with Oil
Matthew 26:7 A woman came up to him with an alabaster flask of very expensive ointment, and she poured it on his head as he reclined at table.

SHE HAS DONE A BEAUTIFUL THING TO ME

Matthew 26:12-13 In pouring this ointment on my body, she has done it to prepare me for burial. Truly, I say to you, wherever this gospel is proclaimed in the whole world, what she has done will also be told in memory of her.

JESUS REMEMBERS OUR LOVE FOR HIM!

The First Lord's Supper (Known as the Last Supper)
Luke 22:17-20 "And he took a cup, and when he had given thanks he said, "Take this, and divide it among yourselves. For I tell you that from now on I will not drink of the fruit of the vine until the kingdom of God comes." And he took bread, and when he had given thanks, he broke it and gave it to them, saying, "This is my body, which is given for you. Do this in remembrance of me." And likewise the cup after they had eaten, saying, "This cup that is poured out for you is the new covenant in my blood."

DO THIS IN REMEMBRANCE OF JESUS

We routinely practice the Lord's Supper, often called communion, at church. We call it communion because it is a special opportunity for us to remember what Jesus did for us. His body was broken for us (Read about the brutality he suffered) and his blood was shed for us (He was pierced with a spear on the cross).