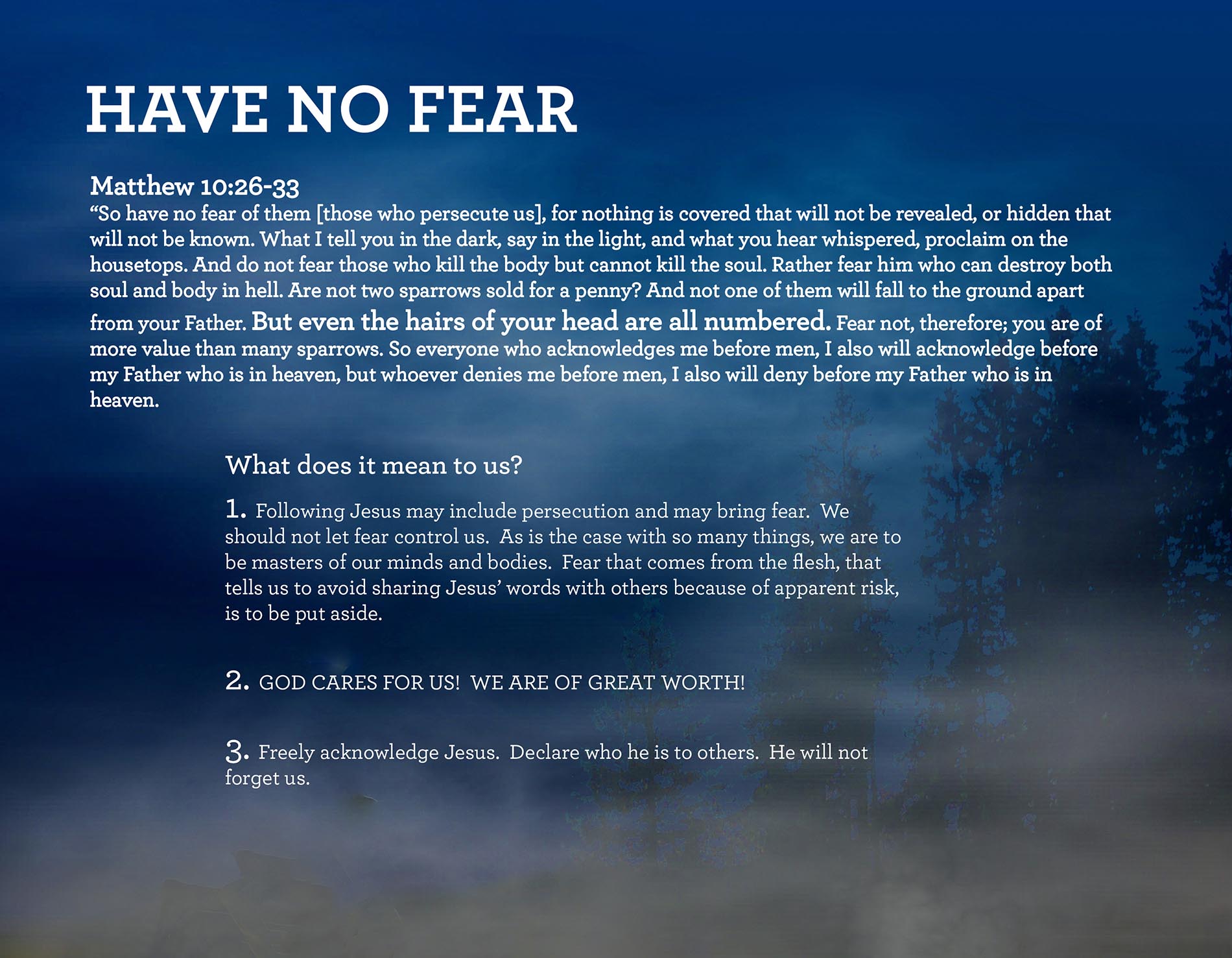 | | |
| --- | --- |
| | |
---
Matthew 10:26-33
"So have no fear of them [those who persecute us], for nothing is covered that will not be revealed, or hidden that will not be known. What I tell you in the dark, say in the light, and what you hear whispered, proclaim on the housetops. And do not fear those who kill the body but cannot kill the soul. Rather fear him who can destroy both soul and body in hell. Are not two sparrows sold for a penny? And not one of them will fall to the ground apart from your Father. But even the hairs of your head are all numbered. Fear not, therefore; you are of more value than many sparrows. So everyone who acknowledges me before men, I also will acknowledge before my Father who is in heaven, but whoever denies me before men, I also will deny before my Father who is in heaven.

What does it mean to us?
1. Following Jesus may include persecution and may bring fear. We should not let fear control us. As is the case with so many things, we are to be masters of our minds and bodies. Fear that comes from the flesh, that tells us to avoid sharing Jesus' words with others because of apparent risk, is to be put aside.

2. GOD CARES FOR US! WE ARE OF GREAT WORTH!

3. Freely acknowledge Jesus. Declare who he is to others. He will not forget us.