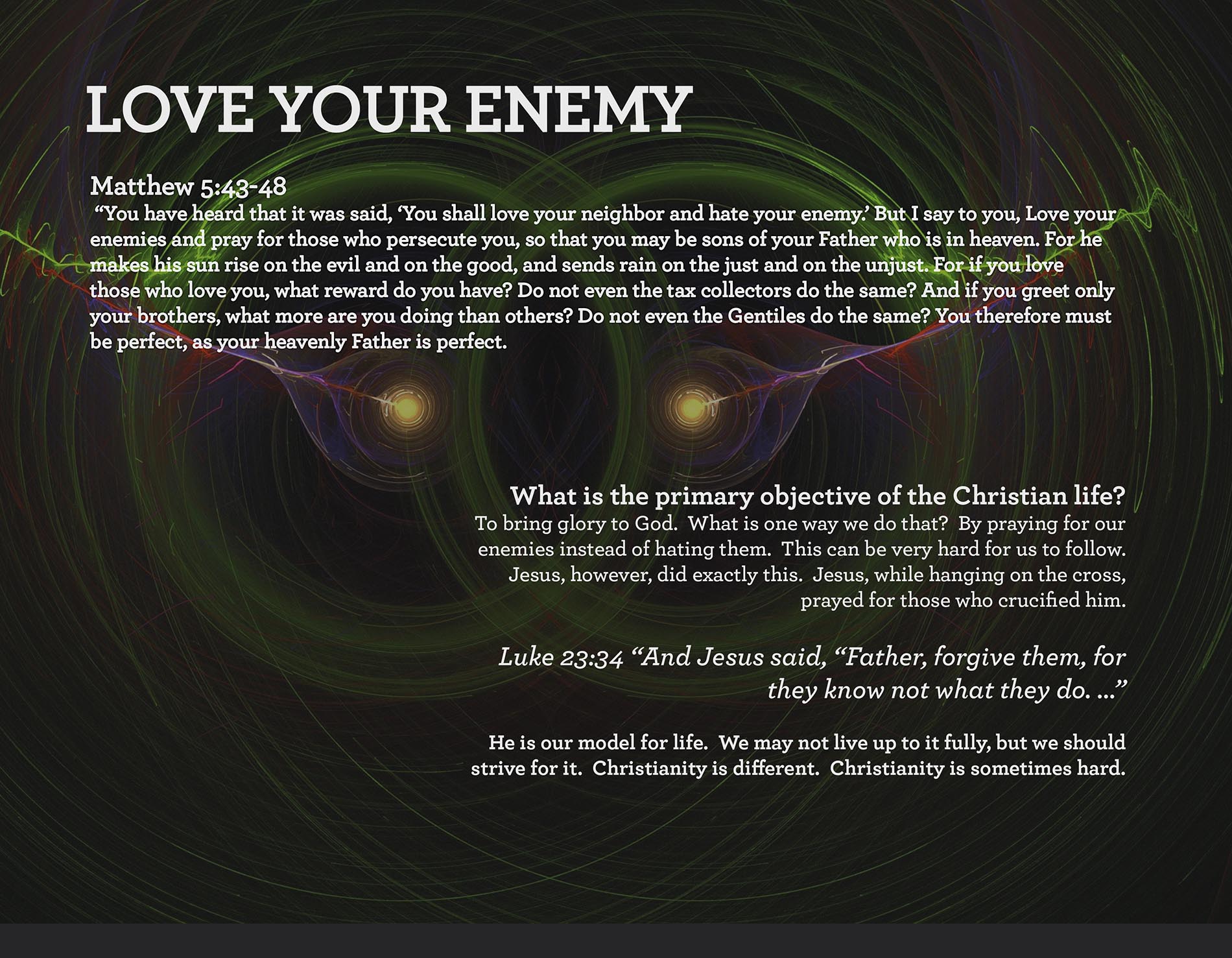 | | |
| --- | --- |
| | |
---
Matthew 5:43-48
"You have heard that it was said, 'You shall love your neighbor and hate your enemy.' But I say to you, Love your enemies and pray for those who persecute you, so that you may be sons of your Father who is in heaven. For he makes his sun rise on the evil and on the good, and sends rain on the just and on the unjust. For if you love those who love you, what reward do you have? Do not even the tax collectors do the same? And if you greet only your brothers, what more are you doing than others? Do not even the Gentiles do the same? You therefore must be perfect, as your heavenly Father is perfect.

What is the primary objective of the Christian life?
To bring glory to God. What is one way we do that? By praying for our enemies instead of hating them. This can be very hard for us to follow. Jesus, however, did exactly this. Jesus, while hanging on the cross, prayed for those who crucified him.

Luke 23:34 "And Jesus said, "Father, forgive them, for they know not what they do. ..."

He is our model for life. We may not live up to it fully, but we should strive for it. Christianity is different. Christianity is sometimes hard.