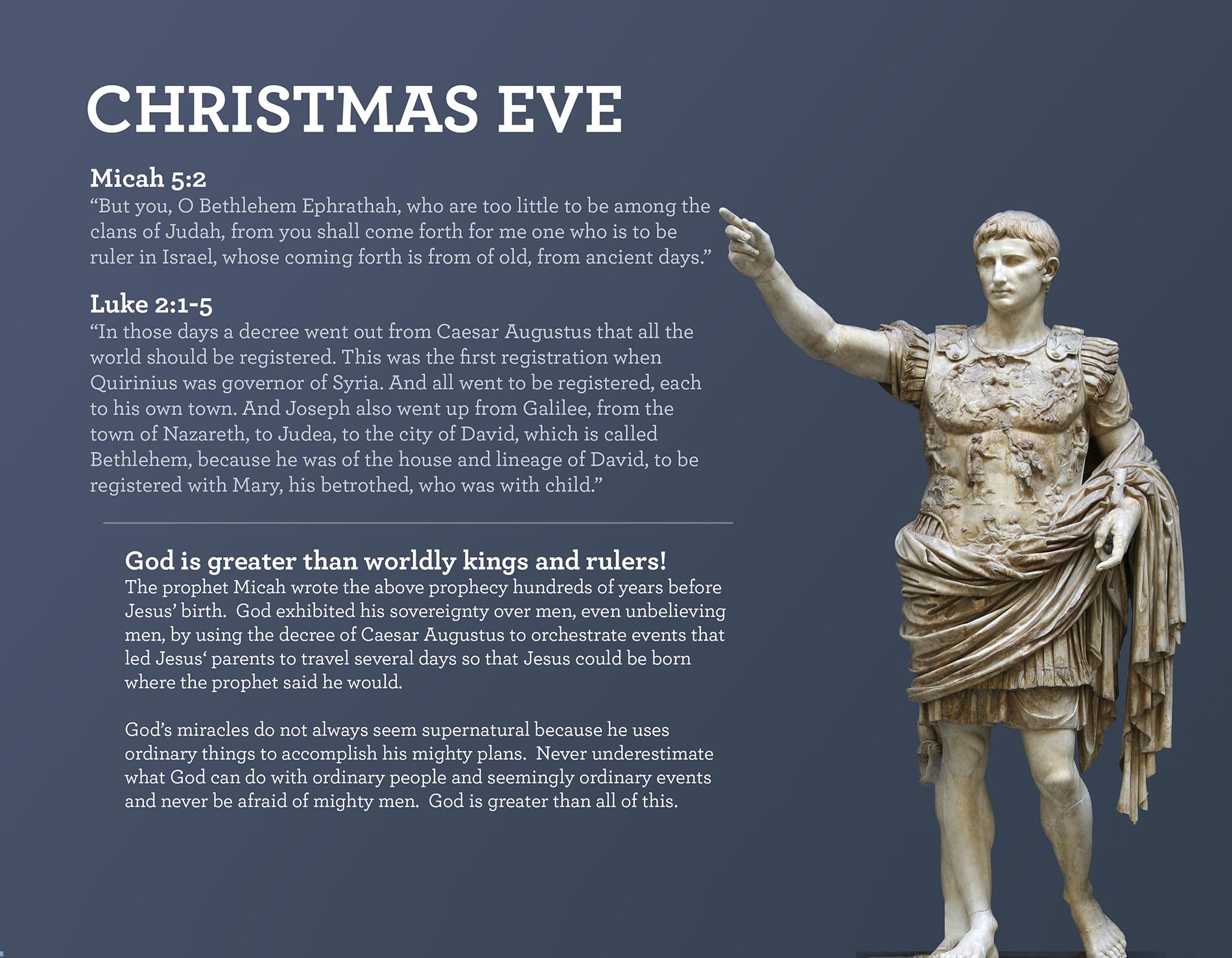 | | |
| --- | --- |
| | |
---
Micah 5:2
"But you, O Bethlehem Ephrathah, who are too little to be among the clans of Judah, from you shall come forth for me one who is to be ruler in Israel, whose coming forth is from of old, from ancient days."

Luke 2:1-5
"In those days a decree went out from Caesar Augustus that all the world should be registered. This was the first registration when Quirinius was governor of Syria. And all went to be registered, each to his own town. And Joseph also went up from Galilee, from the town of Nazareth, to Judea, to the city of David, which is called Bethlehem, because he was of the house and lineage of David, to be registered with Mary, his betrothed, who was with child."

God is greater than worldly kings and rulers!
The prophet Micah wrote the above prophecy hundreds of years before Jesus' birth. God exhibited his sovereignty over men, even unbelieving men, by using the decree of Caesar Augustus to orchestrate events that led Jesus' parents to travel several days so that Jesus could be born where the prophet said he would.

God's miracles do not always seem supernatural because he uses ordinary things to accomplish his mighty plans. Never underestimate what God can do with ordinary people and seemingly ordinary events and never be afraid of mighty men. God is greater than all of this.