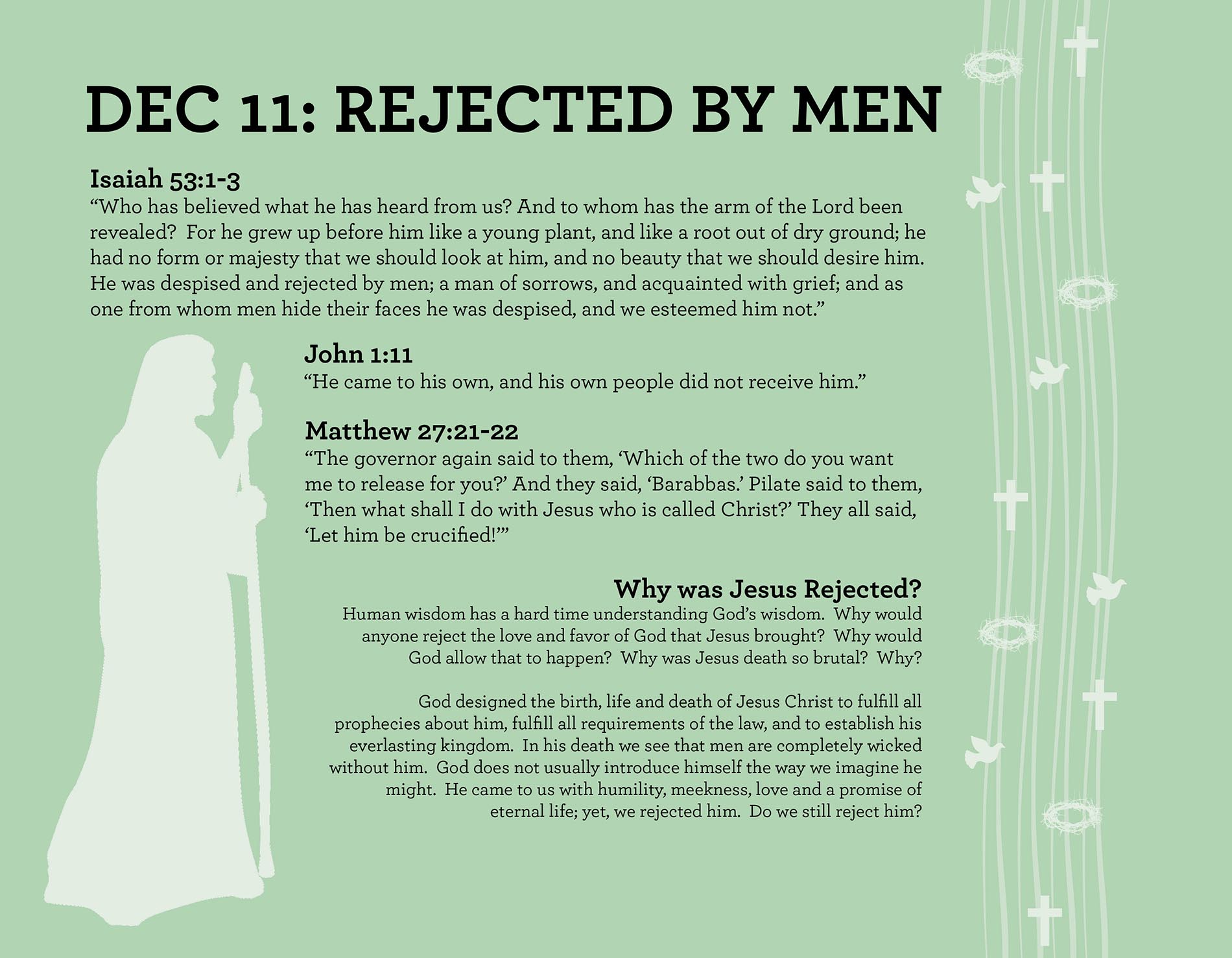 | | |
| --- | --- |
| | |
---
Isaiah 53:1-3
"Who has believed what he has heard from us? And to whom has the arm of the Lord been revealed? For he grew up before him like a young plant, and like a root out of dry ground; he had no form or majesty that we should look at him, and no beauty that we should desire him. He was despised and rejected by men; a man of sorrows, and acquainted with grief; and as one from whom men hide their faces he was despised, and we esteemed him not."

John 1:11
"He came to his own, and his own people did not receive him."

Matthew 27:21-22
"The governor again said to them, 'Which of the two do you want me to release for you?' And they said, 'Barabbas.' Pilate said to them, 'Then what shall I do with Jesus who is called Christ?' They all said, 'Let him be crucified!'"

Why was Jesus Rejected?
Human wisdom has a hard time understanding God's wisdom. Why would anyone reject the love and favor of God that Jesus brought? Why would God allow that to happen? Why was Jesus death so brutal? Why?

God designed the birth, life and death of Jesus Christ to fulfill all prophecies about him, fulfill all requirements of the law, and to establish his everlasting kingdom. In his death we see that men are completely wicked without him. God does not usually introduce himself the way we imagine he might. He came to us with humility, meekness, love and a promise of eternal life; yet, we rejected him. Do we still reject him?